Book an appointment!
You can book your appointment online, just select the service, then the day and time, and provide your contact information. Please give at least a 24 hour notice to cancel or reschedule your appointment to avoid the 50% service fee. Thank you.
Bobbi Rinard is a New Hampshire Licensed Esthetician. She  has been licensed since 2003, has many years of experience with facials, face and body waxing, and specializes in finding the perfect shape for your brows.
Bobbi has enjoyed her experience working in a variety of skin care settings. These include a skin wellness center, a dermatology office, and a medical spa. She combines her expertise along with exceptional customer care to ensure the client has a wonderful experience and treatment.
Besides all things skin care related, Bobbi enjoys spending time with her family and friends, reading, exercising, and making cards.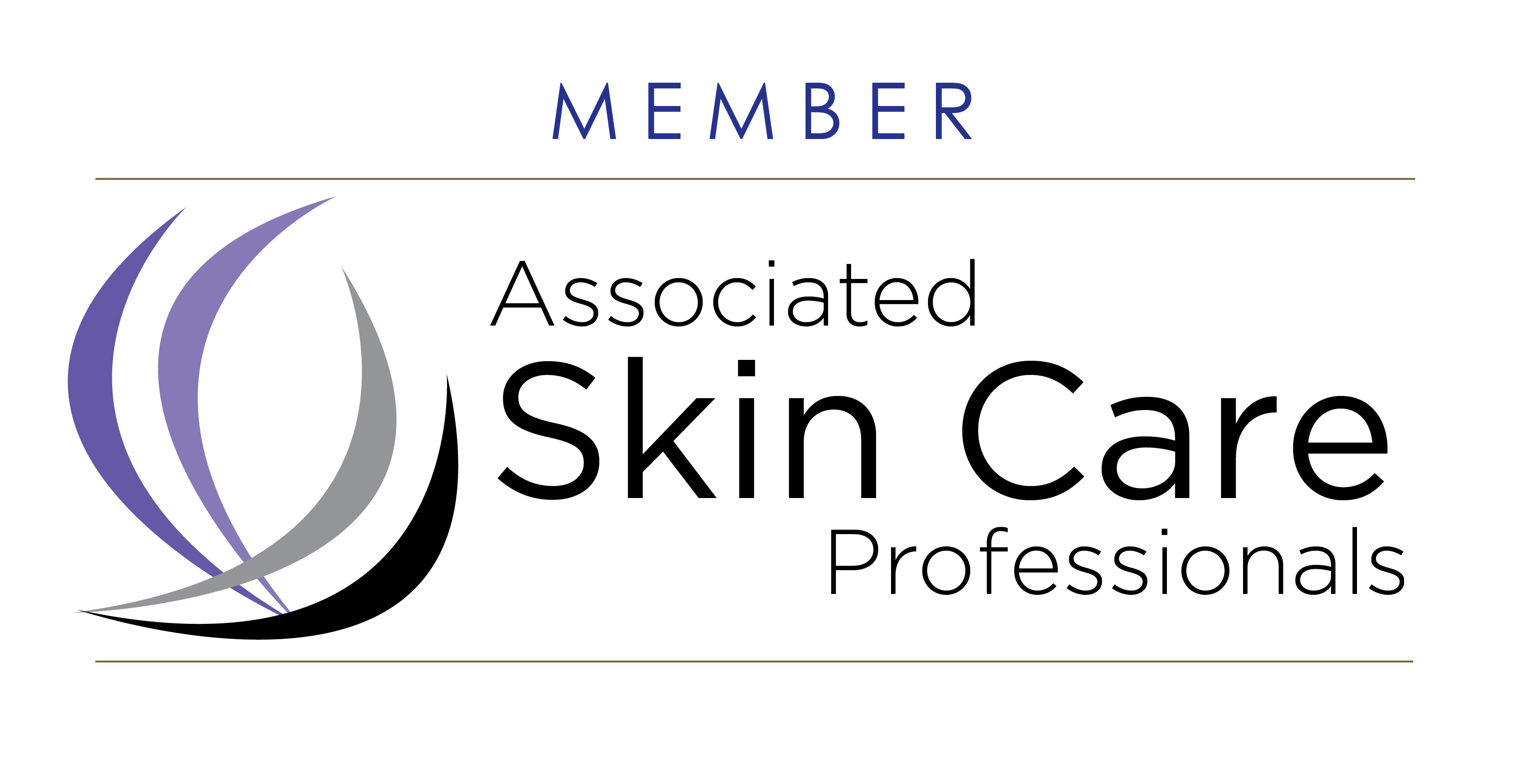 Bobbi Rinard is now also an Oncology-Trained licensed esthetician. Bobbi's previous work in a dermatology office, medical spa, and skin wellness center led her to further her education to help clients currently undergoing anti-cancer drug therapies and those who have completed their treatments.
We understand the challenges that come with a cancer diagnosis and provide safe, gentle, caring treatments that help your skin feel more comfortable.  Read more about our oncology-related services approach.
What Our Clients Say
Bobbi is amazing! She rescued my eyebrows and had them looking great. She also spent so much time teaching me about proper skin care. I'm excited for more and more positive changes from future visits. She's also a very kind, compassionate member of the Dover community. So glad to have met you, Bobbi!
FZA, Google Review
So warm and friendly, perfect relaxing retreat from the world. And it is all because of Bobbi and her skill.
S.S.
Bobbi was awesome! Didn't feel rushed, she explained and showed me exactly what she wanted to do as well as her plan moving forward. I can not recommend her more! Looking forward to my next appointment!
H.D.
Always a relaxing and comfortable atmosphere and you always feel like you've been pampered!
R.L.
Bobbi is amazing, does a awesome job taken care of your skin. You can tell she is really passionate about skin care. My face is glowing. Thank you Bobbi
P.C.
Outstanding. Bobbi is exceptional, a true professional focused on your individual needs and skin type. The Best !!!!
S.W.
Bobbi is wonderful! She was able to fit me in and was very welcoming. Her office is extremely relaxing and inviting. The air was so calm and I felt like I could actually relax. Definitely a must go to if you're looking for a waxing/self care day. I will be back!
M.D.
I went to Bobbi for my first ever facial and a brow shaping and was so impressed! Her space is tranquil, clean, and comfortable. Bobbi is warm and welcoming, and it's obvious that she takes both pride and joy in her work. Despite being a newbie to professional skincare and generally not loving when people touch my face, I loved her facial and found it totally relaxing. And oh my goodness, she approaches eyebrow shaping as both a science and an art. I feel like I've been waiting my whole life for someone to tell me that they have a "brow plan" for my ample eyebrows. I highly recommend!
Rebecca S-D., Google Review
The owner is just wonderful … very knowledgeable and loves what she does.
Brenda G, Google Local Guide Review
Bobbi is not only a pro, her studio is spotless and I left feeling like a million bucks. My next appointment is booked!
Kim S., Google Review
Outstanding. If you want BROWS, tinted, shaped, cleaned up … BOBBI is a must. Had an outstanding peel, results amazing. most calming relaxing facial ever!!!!!
Sheila W., Google Review
I have visited skin care by Bobbi primarily for waxing and tinting of brows and lashes. Her space is friendly, soothing and professional. Upon my first brow appointment we worked together to establish a plan to slowly reshape my brows! I could not be happier! Step by step she led me through the changes we would make over time to my brows. Our plan has me visiting her approximately every 4 weeks and each time I meet with Bobbi, she shares information from trainings she has attended or about products and their uses. I would highly recommend her and have incorporated her services into my regular self care routines.
Meredith H., Google Review
Bobbi is so professional, knowledgable and kind. She has a passion for her work (especially brows!). Her room is lovely and relaxing and most importantly she makes my skin glow and my eyebrows rock!! Thank you Bobbi!
Jill H., Google Review
Bobbi is fabulous! She's very good at what she does, so much knowledge! Every time I leave Skin Care by Bobbi – I feel fabulous! Great facials and she does the best brows! I just can't say enough about her, check her out, you'll feel fabulous too! She Loves what she does and it shows!
Katherine C., Google Review
I had a wonderful experience at Skin Care By Bobbi today. My facial was rejuvenating and relaxing. The studio was spotless and the atmosphere was peaceful. Bobbi is a pro. I've already got my next appointment booked.
Kim L.S., Facebook Review
Bobbi is so sweet and kind and amazing at brows!! I loved my experience here!! Her place is comfy and very welcoming. I have gone to so places for my brows and she has been the best!!! Can't wait to book my next appointment!!
Marissa T., Facebook Review
My daughter and I were here on Saturday and loved it! Bobbi is sweet, professional and personable. You'll feel comfortable and more importantly — you'll leave her shop feeling more beautiful!
Lucie B., Facebook Review
Bobbi is the sweetest most caring person and always makes me feel amazing. She really loves her work (especially waxing!) and it shows!! Very professional and constantly improving her craft. Love her!
Jill H., Facebook Review
Obsessed! Ladies, fellas…everyone, look no further for your skincare hot spot! Not only is Bobbi is so genuine and sweet, but she is very knowledgeable about her products and how to best tailor her services to your skin's needs. Super clean and cozy. You will feel at home! Highly recommended! 🥰🤩
Ashley Y., Facebook Review
Skin Care by Bobbi is one of the most comfortable spas I've been to in a long time. She listens to what your skin care needs might be and then delivers quality service as well as giving you her own recommendations AFTER looking at your skin. What we 'think' we need vs what we 'truly' need, for me were miles apart. She flipped my script on my facial needs and has begun a journey with me to get my skin to its best life! I highly recommend her business due to her dedicated and caring nature to you as an individual and not trying to 'sell' you just because. You feel important and well cared for. I would HIGHLY recommend Bobbi for your facial/skin care needs.
Tracy B.B., Facebook Review
Gift Certificates available!
Give the Perfect Gift. Send a gift instantly in any amount you choose!
Simplify your beauty routine!
For us it's more than just a service performed. We focus on the relaxation for the client and are dedicated to customer service.
WE HAVE PROFESSIONAL SKIN CARE PRODUCTS FOR YOU!
Authorized seller for GLYMEDPLUS
FOR YOUR BROWS
Shop with me at FARMASIUS
MORE FINE PRODUCTS FOR YOUR SKIN
Check out Le Mieux
New! In store only!
WE NOW ALSO CARRY HALE & HUSH. REVITALIZE AND SOOTHE SENSITIVE SKIN